Is your home WiFi slow? Is your network secure?
A properly configured WiFi Network is more than a strong signal.
Our approach is simple because we understand how Wireless Networks work. Your new home WiFi system will allow you to quickly and securely access the Internet anywhere in your home from multiple devices.
Our strong knowledge and understanding of home WiFi networks allow us to diagnose, isolate, and troubleshoot Wireless network issues.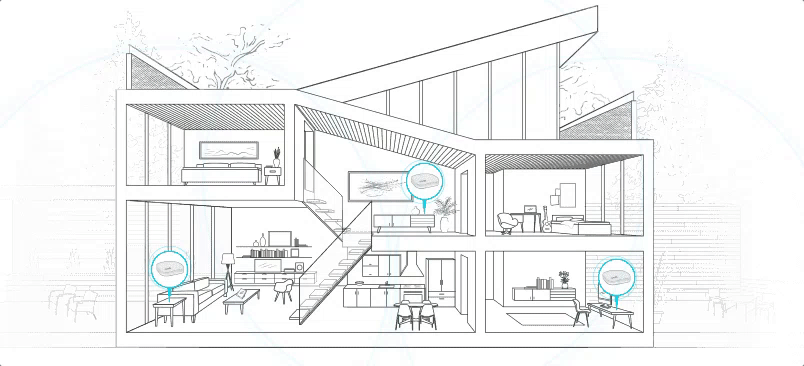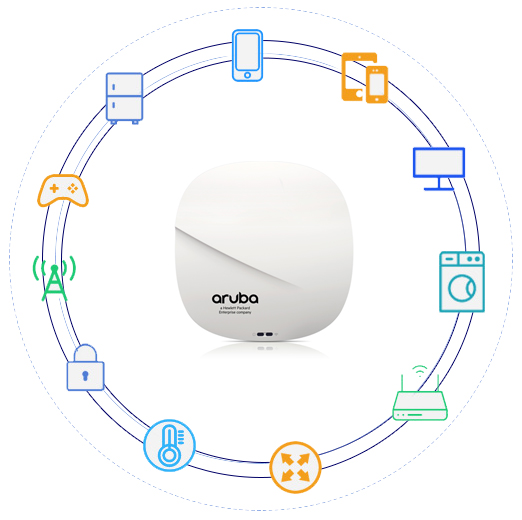 The Benefits of Wireless Home WiFi
You no longer need a desktop computer in the one room with an Internet connection. Wireless home Internet makes it possible for more than one device to connect to the Internet at a time–anywhere in your home. With home WiFi you can stream TV shows and movies on one device while online chatting on another. Everything from tablets and laptops to things like refrigerators and ovens now use the Internet and require a strong and reliable signal to function properly. You can talk to friends about the TV episode as you watch it, follow and engage in the hashtag conversation, and more. Use your wireless devices anywhere in your home with no more wireless dropouts, stream video outside on the patio or even sitting poolside.
Home wireless Internet also lets you connect devices to the Internet without running ethernet cords all over the house. No more drilling holes in the walls or unplugging and re-plugging devices as you move from one room to another.
• Convenience – Wireless internet lets you connect multiple devices at once without the need for cords.
• Compatibility – Some devices, such as cellphones and tablets, do not have a port for a wired internet connection, so wireless internet is the only way to connect them.
• Range – A decent home WiFi router can extend wireless internet signals throughout homes of 2,500 sq. ft. or larger. And for larger or multi-floor homes, WiFi extenders can boost signal range and strength.
Home WiFi Problems
---
Have a large home or property and require internet access throughout? Is your internet connection weak in a smaller home or your WiFi devices having trouble communicating? Are you struggling with poor home WiFi connections or signals in your home? There are many factors that can cause WiFi issues. Some of the include: Slow or no internet access in certain rooms, slow internet everywhere, a device can't connect to the WiFi, connections drop at random times. Other issues could be the network connects, but there's no internet access, your router may be on its way out, you've forgotten the WiFi password and possibly your WiFi network disappears entirely.
Home WiFi Solutions
---
We use the latest in home wireless technology that creates a seamless WiFi network. Our WIFI setup will ensure all you devices will connect and stay connected at all times. We don't believe anyone should settle for a slow or unreliable WiFi, and our range of WiFi solutions includes the set up of multiple wireless access points. This will rapidly increase the speed, coverage, and reliability of your network, allowing you, and any other devices, to stream movies, music or videos to your heart's content. We bring extensive, practical experience to the installation of reliable, whole-home wireless networks – even in the most challenging Philadelphia and the Maine Line, PA environments.
Are you experiencing performance issues with your current WiFi network? Do you have a new location that needs WiFi for the first time? Maybe you're not sure what service or solution you need? Tell us a little about yourself and what you would like to discuss and we will follow up with you as soon as possible. If you need immediate assistance, please give us a call at (610) 496-3408.
Our expertise in home WiFi installation services include:
• Guest WiFi Setup • WiFi Speed Optimization • Advanced Wireless Security • Multiple Access Point Configurations • WiFi Connection Troubleshooting • Smartphone Integration
The Main Line, Pennsylvania including:
Eastern Main Line, PA
Ardmore, Bala Cynwyd, Bryn Mawr, Gladwyne, Haverford, Merion, Narberth, Penn Valley, Radnor, Rosemont, St. Davids, Strafford, Villanova, Wayne, Wynnewood
Western Main Line, PA
Berwyn, Devon, Malvern, Paoli, Villanova, Wayne
Philadelphia